The maintenance of your CPAP equipment is vital to the success of your Sleep Apnea treatment
All items below can be washed with light liquid soap; i.e. – Dove, Ivory, Baby Soap, etc. (something gentle; avoid dish washing soaps.) Do not use alcohol-based wipes.
Wash your mask weekly with light soap and water. Disassemble the mask to clean and dry it thoroughly.
Wash your tubing weekly with light soap and water. Rinse the tubing thoroughly and hang to dry.
Wash your humidifier chamber weekly with soap and water. Empty leftover water daily. Check your user manual to see if your chamber can be cleaned in the dishwasher.
Rinse your permanent filter weekly with water. Permanent filters are gray or black. Disposable filters, which are usually white, are replaced every 4-12 weeks. Refer to your user manual for details.
TIP: For more effective cleaning, create a solution of 3 parts water to 1 part white vinegar. Let the mask, cushion, tubing, and chamber soak in the mixture for 30 minutes; rinse and dry well.
For more details about how to maintain your equipment, take a look at Quality DME, Inc's Maintenance of CPAP Equipment document explaining what to do with each piece of equipment.
Check out the QDME Journal for new blog posts and interesting topics!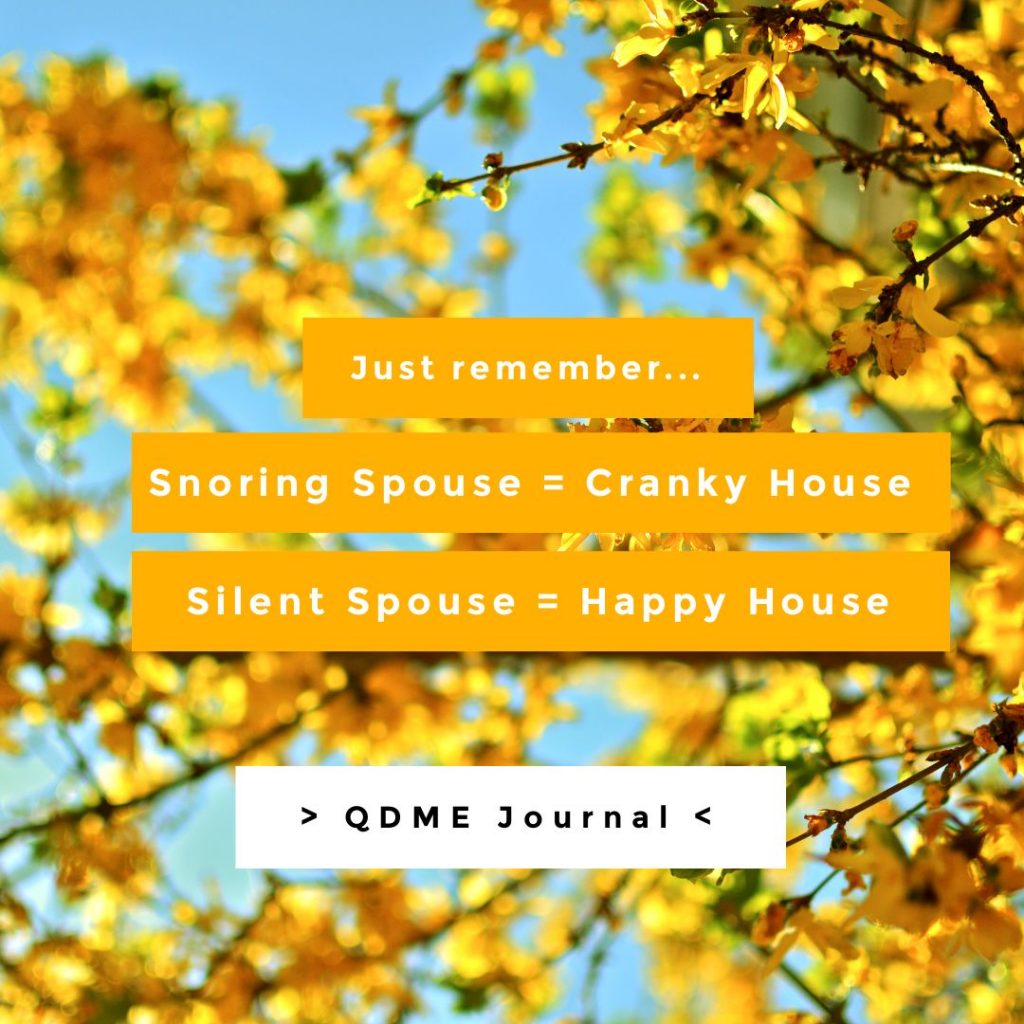 Follow Us to learn even more!