Festive drinks make everyone happy, especially around the holidays
It's the most wonderful time of the year but also the most stressful time of the year. Making sleep a priority during this hectic time is vital to making it through and staying happy and healthy. Wind down your nights during the holiday season with one of these merry drinks to add some holiday fun while ensuring you get that quality sleep you need.
Warm and Cozy Milk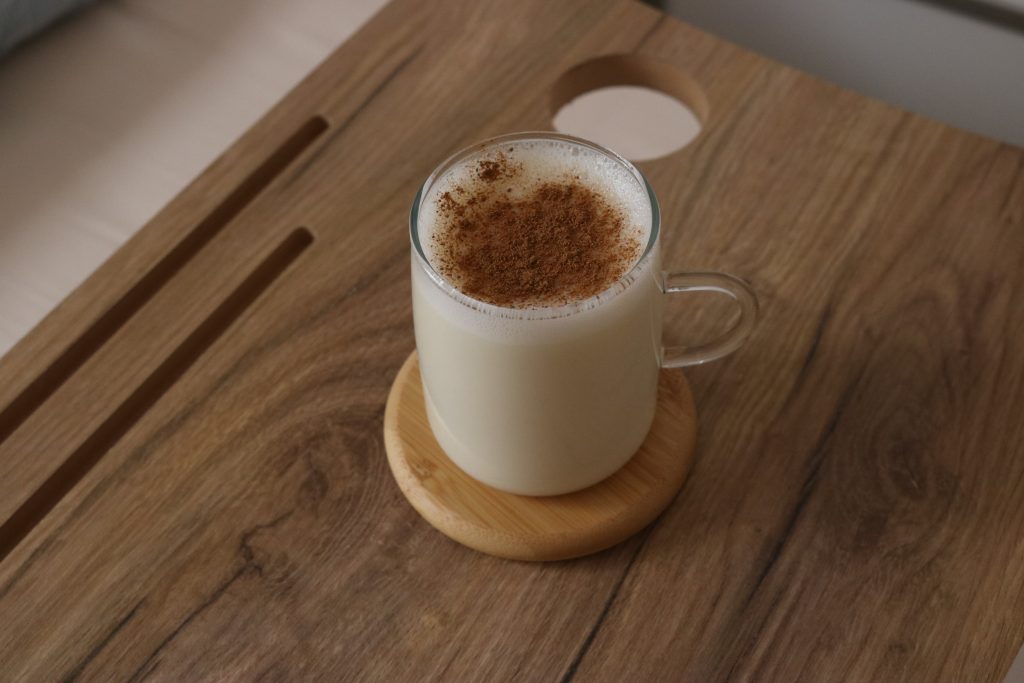 Santa isn't the only one who can enjoy some milk this holiday season. Sleep Advisor writes that milk contains tryptophan which helps your sleep quality. Milk that is higher in fat will induce your body to produce more tryptophan, so stick to whole milk if you can. Drinking a glass of milk each night could also help with fitness. A study from the National Institutes of Health (NIH) found that drinking milk after working out and before sleeping helps with muscle recovery.
Curl up on the couch with warm milk and a comfy blanket and let the relaxation set in.
Holiday Tart Cherry Juice
Tart cherries contain melatonin, and drinking tart cherry juice increases the melatonin available in the body, per the Sleep Foundation. Increasing your melatonin helps you fall asleep quicker and stay asleep longer. When making yourself a glass of tart cherry juice, try to avoid adding sugar. The NIH states that there are no safety concerns with drinking up to 16 ounces of tart cherry juice daily. Additional health benefits of drinking tart cherry juice include reduced blood pressure and improved brain health.
Try this Holiday Tart Cherry Spritzer at the end of your busy day to fall into a soothing sleep.
Sparkling Chamomile Tea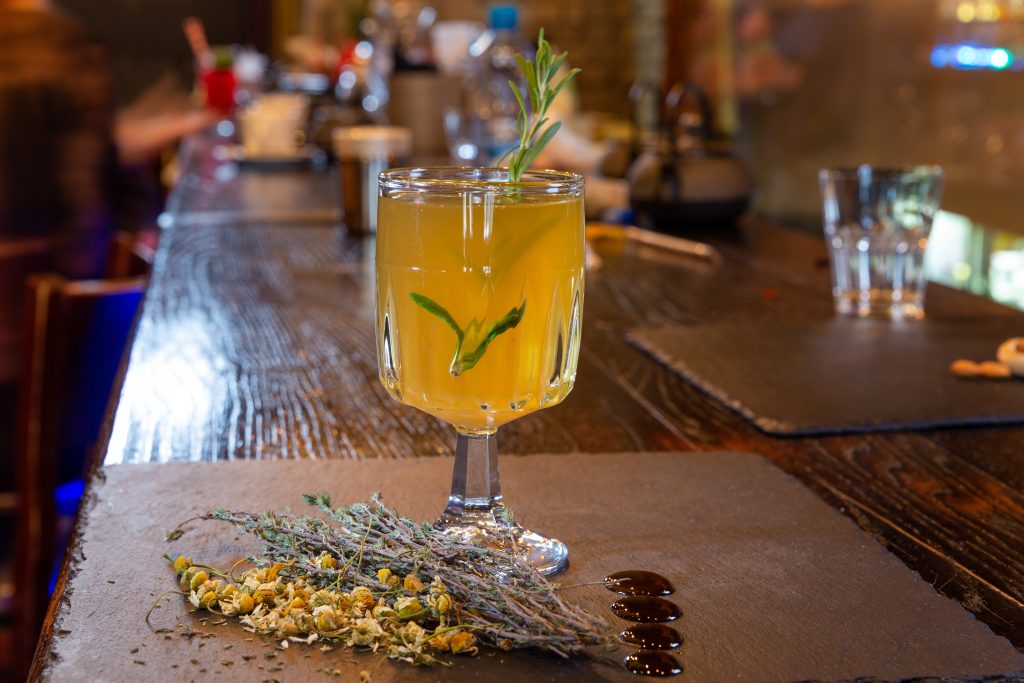 Chamomile improves sleep quality. A study discussed by the Sleep Foundation found that in a group of older adults, the group who received chamomile reported better quality sleep than the group who did not. Chamomile also helps with depression and other mental health issues.
Make yourself this yummy chamomile mocktail and drift off into a calming snooze.
Peppermint Cheer Tea
Peppermint is a very popular herb you see during the holidays. Not only is this tea a festive drink, but it's also an ideal choice before bed and is naturally caffeine-free. According to Healthline, peppermint's capacity as a muscle relaxant may help you relax before bedtime. On top of it helping your body relax, it's linked to several other health benefits, such as improving digestion and boosting concentration.
Steep some peppermint cheer tea before bed and feel your body start to relax so you can get your mind ready for some Zzzs.
Holiday Snooze
The holiday time can be stressful, and after the end of a long day with family and friends, you need to take some time to yourself and put your feet up. Choose any of these fun nighttime drinks to enjoy throughout the holidays, and you'll see all the health and sleep benefits that go along with them. You can also try any of these four festive mocktails from sleep.org, which will also help you get great sleep at night.
We hope you have a joyous and restful holiday season!
Check in with the QDME Journal for new blogs and fascinating topics.
Follow Us!